Public Awareness
OVC makes a concerted effort to disseminate information about victim services to diverse groups throughout the country, including victim service organizations; allied professionals; federal, tribal, state, and local agencies; crime victims and their families; and the public. In addition to their signature annual advocacy event, National Crime Victims' Rights Week (NCVRW), OVC used a variety of tools to raise awareness about victims' rights and related projects. In recognition of the widespread use of mobile devices and social media, OVC continues to use new developments in technology to interact frequently with stakeholders and regularly publicize important information about victims' rights and services.
National Crime Victims' Rights Week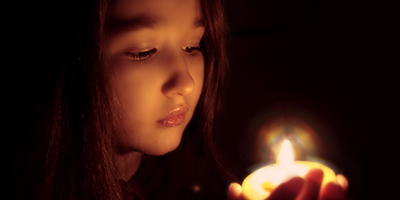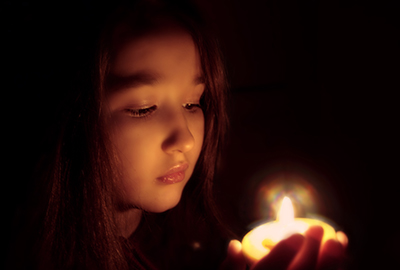 Every April during National Crime Victims' Rights Week (NCVRW), communities throughout the United States conduct public rallies, candlelight vigils, and other events to commemorate and promote awareness of victims' rights, needs, and services. Through support to the National Center for Victims of Crime (NCVC), OVC releases a comprehensive resource guide, available online in English and Spanish, that includes a variety of promotional materials to heighten public awareness of crime victims' issues. During NCVRW, OVC hosts the National Crime Victims' Service Awards Ceremony in Washington, D.C., at which the Attorney General honors dedicated individuals and organizations for their visionary work in helping victims of crime. In 2015 and 2016, the awards ceremony was broadcast live on OVC's website and YouTube site so that as many people as possible could watch. Visit the OVC Gallery to view a video of the ceremony and learn more about the speakers and award winners in 2015 and 2016.
Community Awareness Projects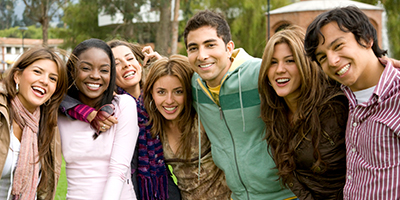 To further spur communities to participate in NCVRW, each year OVC supports the Community Awareness Project (CAP) initiative, providing grassroots organizations with up to $5,000 for promotional events and activities. Since 2004, OVC has funded, through a competitive process, the National Association of VOCA Assistance Administrators to select communities through a competitive grant process to implement CAPs. In FYs 2015 and 2016, more than 100 agencies in almost every state received funding for innovative projects, including the following:
In Twin Falls, Idaho, the Crisis Center of Magic Valley held a "Crime Victims' Rights Walk" attended by more than 150 individuals. Cardboard cutouts of survivors were placed throughout the town in the days leading up to the walk to help promote victims' rights awareness.
In Dearborn, Michigan, the Arab Community Center for Economic and Social Services held a youth-led week of art to promote awareness of domestic violence, sexual assault, and rape culture. The Youth Arts and Social Change event featured various forms of art from local artists and survivors—including visual art, photography, video, dance, theater, music, and creative writing—to educate the community about different types of violence and abuse.
In Red Lake, Minnesota, the Red Lake Band of Chippewa Indians held a memorial walk for approximately 300 people to circle the tribal pow-wow ground while a drum group played traditional songs. Information booths provided crime victim advocacy information, display boards commemorated victims, and two speakers provided formal addresses on victim rights.
OVC Publications and Materials
OVC develops and disseminates a wide range of victim advocacy products, publications, resources, and information to victim service organizations, agencies, and allied professionals. Staff work with grantees to publish a range of electronic and print products that highlight major OVC projects, program areas, and initiatives, and are designed to be accessible to a general audience. OVC also produces a number of multimedia products for awareness, education, and training about advancing justice for victims of crime. Many of these products—such as the Faces of Human Trafficking resource guide—comprise a collection of materials, such as videos, fact sheets, and posters. Additionally, OVC produces stand-alone videos. In 2016, OVC produced What is the Office for Victims of Crime? and What is the Crime Victims Fund?, which explain the mission of OVC and the Fund concisely and simply, providing viewers with a general overview of government services and support for victims' rights. For more information about OVC products, visit OVC Publications or OVC Videos.
OVC Social Media Presence
OVC has a vibrant presence on social media, which allows it to reach more victims. OVC frequently posts content on its Facebook, Twitter, and YouTube sites, in addition to updating the OVC and crimevictims.gov websites. These online outlets enable OVC to provide information about its initiatives quickly and more broadly. In 2016, nearly 400,000 unique users visited the OVC website more than 1 million times.