Direct Services
OVC makes funding available for direct services to victims through—
State Formula Grants
OVC administers two VOCA formula grant programs that support crime victim compensation and assistance—the cornerstone of support for victims throughout the Nation.
The VOCA Compensation Formula Grant Program provides funding to supplement state compensation programs that provide financial assistance and reimbursement to victims for crime-related out-of-pocket expenses. Each year, VOCA formula grants for crime victim compensation are awarded to every state, the District of Columbia, the U.S. Virgin Islands, and Puerto Rico. Funds support costs for medical and dental care, counseling, funeral and burial expenses, and lost wages. Compensation programs may also reimburse victims for other types of expenses related to their victimization, such as travel, temporary lodging, crime scene cleanup, and dependent care. Although each state program is independent, most have similar eligibility requirements and offer comparable benefits.
The VOCA Assistance Formula Grant Program supports thousands of victim assistance programs throughout the country. Each year, VOCA formula grants for crime victim assistance are awarded to every state, the District of Columbia, Puerto Rico, the U.S. Virgin Islands, Guam, American Samoa, and the Northern Mariana Islands. The states provide subgrants to local community-based organizations and public agencies that provide services directly to victims. Direct assistance to crime victims includes crisis counseling, telephone and onsite information and referrals, criminal justice support and advocacy, shelter, therapy, and additional assistance. Funds may also be used to develop new programs that address emerging needs, gaps in services, and training for victim service providers.
VOCA Statutory Set-Asides
OVC supports direct services for victims of federal crimes.
The Children's Justice Act provides up to $20 million annually to help states and tribes develop, establish, and operate programs to improve the investigation and prosecution of child abuse and neglect cases—particularly cases of child sexual abuse and exploitation—and to improve the handling of cases of suspected child abuse or neglect fatalities. Each year, OVC provides the Department of Health and Human Services (HHS) with $17 million, while administering $3 million to tribes through OVC's Children's Justice Act Partnerships for Indian Communities program, which supports programs designed to improve the investigation, prosecution, and case management of child abuse, sexual abuse, and physical abuse cases, particularly cases of child sexual abuse, in a manner that lessens trauma to the child victims.
OVC provides the Executive Office for United States Attorneys (EOUSA) with funding for victim coordinators, specialists, advocates, and other positions that provide administrative support for victim services. These positions support direct services for victims of federal crimes by assisting victims during justice system proceedings and providing advice regarding victim's rights, such as the right to make oral and written victim impact statements at sentencing hearings. In FY 2016, OVC funding supported 213 positions.
OVC provides the Federal Bureau of Investigation (FBI) with funding for victim specialists assigned to field offices throughout the Nation who personally assist victims of federal crimes and impart information on criminal cases as they develop and throughout court proceedings.
OVC provides the Victim Notification System (VNS) with up to $5 million each year. VNS is administered by EOUSA and available to all U.S. Attorney's Offices; the DOJ Criminal Division; the FBI; the Bureau of Alcohol, Tobacco, Firearms, and Explosives; the U.S. Postal Inspection Service; the Department of Homeland Security, U.S. Immigration and Customs Enforcement; the Administrative Office of the U.S. Courts; and the Federal Bureau of Prisons. VNS is an automated database that notifies victims of federal criminal case events regarding offenders, including the status of an investigation, filing of criminal charges and the disposition of those charges, release or detention status, and public court hearings.
OVC Discretionary Funding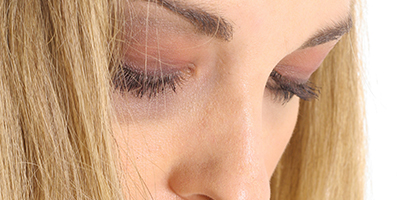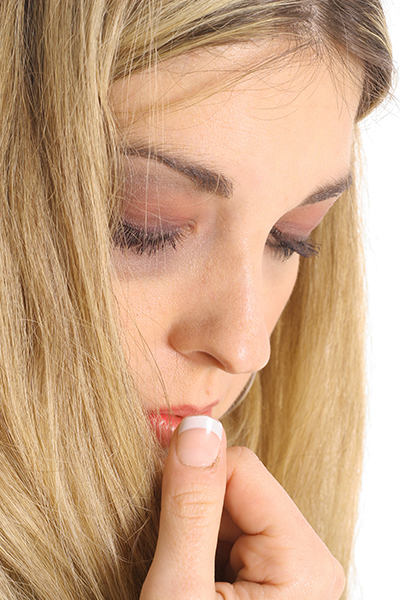 OVC provides discretionary grants for national-scope demonstration projects and training and technical assistance to enhance the professional expertise of victim service providers. These grants are competitively awarded to states, local government agencies, tribal governments, educational institutions, private nonprofit organizations, and individuals. Programs identify and implement promising practices, models, and initiatives; address gaps and needs in training and technical assistance; and fund demonstration programs that may provide direct services. Up to 50 percent of OVC discretionary funding may be used to support and enhance services to victims of federal crimes through support for tribal grants and positions at agencies such as the Bureau of Indian Affairs, the Department of Defense, and the National Park Service.
The Antiterrorism Emergency Reserve
Too often, terrorism and mass violence against Americans, both in the United States and abroad, leave victims with devastating physical and emotional wounds. OVC collaborates with federal, state, local, and international partners to ensure that victims and survivors of domestic mass violence and domestic terrorism incidents and international terrorism incidents receive support to begin the healing process—physically, emotionally, and financially. Following the 1995 Oklahoma City bombing, Congress amended VOCA to authorize OVC to allocate up to $50 million per year from the Crime Victims Fund for an Antiterrorism Emergency Reserve (Emergency Reserve). The OVC Director may replenish the Emergency Reserve by setting aside up to 5 percent of the amount remaining in the Crime Victims Fund in any fiscal year after the VOCA allocations have been awarded for that year. The Emergency Reserve funds emergency expenses and other services for victims of terrorism and mass violence within the United States and abroad by supporting the following programs:
The Antiterrorism and Emergency Assistance Program (AEAP);
The International Terrorism Victim Expense Reimbursement Program (ITVERP);
The EOUSA Emergency Assistance Fund;
The FBI Office of Victim Assistance' Crime Victim Assistance Emergency Fund;
The FBI Office of Victim Assistance Victim Service Personnel;
The National Security Division, Office of Justice for Victims of Overseas Terrorism's Criminal Justice Participation Assistance Fund and Personnel;
The Office of Military Commissions' closed-circuit television viewing sites for victims and families; and
Special Masters reimbursement in certain terrorism-related federal civil lawsuits.
OVC Supports Victims of Domestic Terrorism and Mass Violence
OVC's Antiterrorism and Emergency Assistance Program (AEAP) provides assistance and compensation for victims of domestic terrorism and mass violence, and assistance for victims of international terrorism. Funded activities may include compensation; emergency relief, including crisis response efforts; and both immediate and ongoing assistance. Eligible applicants for AEAP funds include state victim assistance and compensation programs; U.S. Attorneys' offices; units of federal, state, and local government; and nongovernmental victim service organizations. In FYs 2015 and 2016, OVC supported the following communities in their efforts to recover from incidents of mass violence and terrorism in the United States:
On June 12, 2016, a 29-year-old man entered Pulse nightclub in Orlando, Florida, and began shooting patrons. Forty-nine people were killed and approximately 53 more were wounded, making the incident the deadliest mass shooting in the Nation's history. The FBI Office for Victim Assistance (OVA), funded primarily by OVC, helped to address many of the emergency assistance needs of the victims in the aftermath of the shooting by working with federal, state, and local officials; community organizations; and victim service providers to set up a Family Assistance Center (FAC) for crisis counseling and other services. OVC provided two expert consultants on mass violence and terrorism to assist OVA with short- and long-term planning for victim and community needs. OVC also awarded an $8,466,970 AEAP grant to the Florida Office of the Attorney General, Florida Department of Legal Affairs, to reimburse victim services costs for the operation of the FAC, and to ensure that victims, witnesses, and first responders receive the services necessary to help them to heal and to cope with potential re-traumatization.
On December 2, 2015, two individuals entered the Inland Regional Center in San Bernardino, California, and opened fire, using semi-automatic weapons to kill 14 people and seriously wound 22 others. The suspects, who were pursued by law enforcement officers after fleeing in an SUV, were killed during an exchange of gunfire with police. OVC awarded a $4,006,769 AEAP grant to the California Victim Compensation Board for victim compensation, crisis response, and consequence management costs for eligible victims, witnesses, and first responders to aid in their recovery and healing.
On October 1, 2015, in Roseburg, Oregon, an Umpqua Community College student fatally shot an instructor and wounded eight students. After being wounded during a shootout with Roseburg police, the suspect took his own life. OVC awarded a $1,202,740 AEAP grant to the Oregon Crime Victims' Services Division for crisis response and consequence management costs for expenses related to mental health services and trauma-informed care, continuum of care, and other assistance essential to victim healing.
On June 17, 2015, a 21-year-old man entered the historic Emanuel African Methodist Episcopal (AME) Church in Charleston, South Carolina, and shot and killed 9 of the 12 church members present. OVC awarded a $3,611,088 AEAP grant to the Medical University of South Carolina's National Crime Victims Research and Treatment Center (NCVC) to help the victims, witnesses, and first responders involved. NCVC is using the funds to support crisis response, such as programs for crime-related mental health treatment and the establishment of a resiliency center to provide people affected by the shooting with a hub for support groups and therapy sessions.
On October 24, 2014, a ninth grade student at Marysville-Pilchuck High School, and member of the nearby Tulalip Tribes, shot five students in the school cafeteria before taking his own life. All but one of the students died. In 2015, OVC awarded a $2,145,327 AEAP grant to the Washington State Department of Commerce's Office of Crime Victims Advocacy for crisis response, consequence management, and criminal justice victim service costs. The grant provides critical support to the Marysville community, including the local high school and middle school and the Tulalip Tribes.
OVC Supports Victims of Terrorism Abroad
OVC's International Terrorism Victim Expense Reimbursement Program (ITVERP) provides support for U.S. citizens and those working on behalf of the U.S. Government who are victims of international terrorism abroad. The program reimburses victims and families for expenses associated with the victimization, such as out-of-pocket funeral and burial expenses; medical bills; mental health and crisis counseling; property loss, repair, and replacement; and miscellaneous costs, such as temporary housing, local transportation, phone calls, and emergency travel. Support for international victims can also extend to funding emergency medevac or other essential victim services, including participation in foreign trials, in coordination with U.S. Department of Justice components and other federal agencies. In FYs 2015 and 2016, ITVERP support to victims totaled $497,046 for 64 claims, including claims by U.S. citizens who were victims of the November 2015 Paris attacks, the 2016 Nice attack, the 2016 Brussels bombings, and the 2016 Ouagadougou (Burkina Faso) attacks.
Emergency Assistance for Terrorism Victims
As part of a DOJ-wide response to victims of terrorist acts within the United States and abroad, OVC provides funding to the Crime Victim Assistance Emergency Fund, administered by the FBI's Office for Victim Assistance, to support services for victims and their families, including emergency food, clothing, shelter, and temporary housing; emergency transportation for medical care and travel assistance to reunite family members with injured survivors unable to travel; repatriation of the remains of a deceased victim; transportation expenses of secondary victims; crisis counseling; and child and dependent care.[3] Additionally, OVC sets aside money each year through the Federal Crime Victims Assistance Fund to support direct services that U.S. Attorneys' Offices request for victims of federal crimes. This fund pays for emergency shelter, emergency child care, crisis counseling, transportation to court, and other critical direct services when local services are unavailable.[4]