Reaching Underserved Victims
The Vision 21 initiative reiterated and reinforced what is well known to the victim services field: there continue to be large gaps in the delivery of services to victims of crime. Many victims—especially victims of domestic and sexual violence—never report their victimization to law enforcement, for a variety of reasons.[16] For instance, there are victims who live in areas where services are not readily available, culturally specific, or accessible enough to fully assist them; or whose victimization occurred outside of the United States.[17] Children, teens, and youth continue to be disproportionately adversely affected, regularly, by more than one type of crime.[18] Often, victims are simply not aware that what happened to them is a crime or that there are services available to help them. Because of these obstacles, many victims and their families do not receive the services they need to help them recover from their victimization and improve their safety, security, and health.
Too many victim groups historically have lacked access to adequate services—or any services at all.[19] These groups include children; persons with disabilities; older adults; historically marginalized communities; men of color; individuals with Limited English Proficiency (LEP); formerly incarcerated individuals; and lesbian, gay, bisexual, transgender, queer, or questioning (LGBTQ) individuals.[20] These victims—and all victims of crime—deserve holistic and competent assistance and support in rebuilding their lives.
National Resource Center on Reaching Underserved Crime Victims
In FY 2016, the Vera Institute of Justice received an award for $9,997,946 to establish the National Resource Center on Reaching Underserved Crime Victims to provide dedicated training and technical assistance that expands the field's capacity to provide culturally and linguistically specific, trauma-informed, and accessible victim services that successfully identify, reach, and meet the needs of underserved victims in eight areas: children, persons with disabilities, older adults, historically marginalized communities, men of color, individuals with Limited English proficiency; formerly incarcerated individuals; and LGBTQ individuals. The Vera Institute will assemble a consortium of more than 40 agencies with leading experts on underserved crime victims, key stakeholders in the crime victims field, and technical experts to create and support the resource center. The training and technical assistance resources planned include expert guidance and advice through phone and in-person visits, a national conference, regional trainings, online learning opportunities, resources on evidence-based practices, public awareness and outreach materials, and incentives for victim services to spur innovative approaches to reaching underserved victims and to adopt existing approaches that work.
Expanding Legal Assistance to All Victims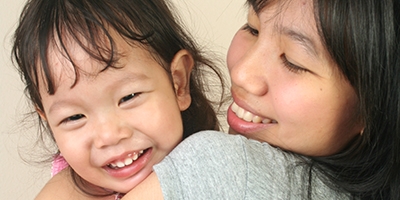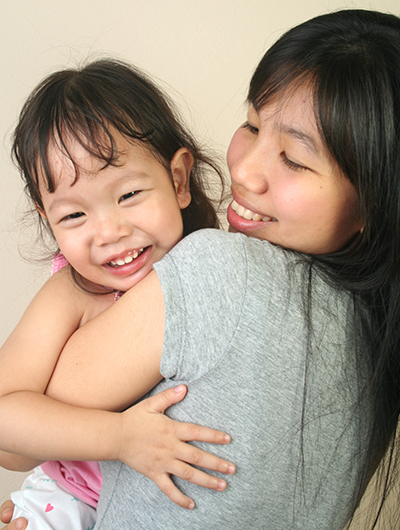 Victims of crime have a range of legal needs stemming from their crime victimization, including a necessity for comprehensive, no-cost legal services to respond to the various co-existing and overlapping legal needs that often arise in the wake of victimization. The Vision 21 initiative underscored the critical need for comprehensive, pro bono legal services for victims of crime, including representation in the enforcement of victims' rights during the criminal justice process, a wide range of civil legal assistance directly related to victimization (e.g., family, custody, and dependency; tribal, employment, and administrative issues), immigration assistance for victims of human trafficking and for battered immigrant women, and assistance for victims of identity theft and financial fraud. OVC is working to expand legal assistance to all crime victims through innovative efforts to provide comprehensive, pro bono legal assistance and expand the capacity of legal providers to provide holistic help to victims through the complex criminal justice system.
"Wraparound" Legal Services
Recognizing the potential transformative outcomes achieved through a coordinated, collaborative, and holistic response, in FY 2012, with additional funding in FY 2015, OVC supported wraparound legal clinics to serve as a complete, one-stop shop for pro bono legal assistance. The six jurisdictions—which cover the states of Alaska and Minnesota; the city and county of Los Angeles and the unincorporated areas of L.A. County and Long Beach, in California; 72 counties in the eastern and Gulf Coast regions of Texas; Cook County, Illinois; and the city and county of Denver, Colorado—developed collaborative networks to provide comprehensive legal assistance to crime victims. OVC has funded the National Crime Victim Law Institute (NCVLI) to partner with these networks to share information, provide training on effective legal advocacy, address substantive legal issues, and document best practices. Additionally, OVC awarded funding to the National Institute of Justice to conduct an independent evaluation of the effectiveness of these legal assistance networks.
In FY 2014, with additional funding in FY 2016, OVC awarded Vision 21 funding to four VOCA Assistance formula grant-administering agencies in the District of Columbia, Georgia, Montana, and New York, as well as a technical assistance provider, NCVLI, to expand support of comprehensive legal assistance services and the enforcement of victims' rights. The four VOCA Assistance agencies are working with other government agencies and local service providers to identify crime victims' needs and implement comprehensive, wraparound, holistic, pro bono victims' legal assistance at the state, regional, and local levels. NCVLI is working with all of the legal assistance networks to facilitate information sharing among the networks, provide training on effective legal advocacy, address substantive legal issues, and document best practices.
Online Elder Abuse Training
Older adults are especially vulnerable to violent crime, neglect, and exploitation, including financial fraud. The effects of these crimes can be devastating, and older adults may be targeted at rates that outpace the services available to help the growing number of victims. Elder abuse may be difficult to detect, as the perpetrator may be a caretaker, family member, or other individual upon whom the victim must rely for basic needs. Moreover, victims may be reluctant to report the crime if it requires reporting a family member or results in a loss of personal independence.[21]
Across the Nation, advocates, service providers, researchers, and policymakers in many fields are collaborating to address elder abuse. Unfortunately, too often stakeholders lack an understanding of the key role that legal services lawyers—who provide free, civil legal assistance to low-income individuals—can have in protecting and advocating on behalf of elder abuse victims.
In collaboration with DOJ's Access to Justice Initiative and the Elder Justice Initiative, the OVC Training and Technical Assistance Center (TTAC) launched a free, online elder abuse training for legal service lawyers to help them build the knowledge and skills to recognize the signs of elder abuse, including domestic violence and sexual assault in later life; identify older adults who are at risk of abuse; respond to complex ethical issues; determine various legal solutions; and refer victims to community resources. More than 7,000 individuals participated in the training in FYs 2015 and 2016. Please view the Training and Technical Assistance section of this report to learn more about OVC training and technical assistance.
Elder Justice AmeriCorps
In 2015, through Elder Justice AmeriCorps and the Corporation for National and Community Service (CNCS), OVC launched an innovative program to help address the myriad legal needs of victims of elder abuse who often suffer in silence. The program will provide comprehensive legal and support services for victims of elder abuse, neglect, and financial exploitation. The innovative program supports 30 Elder Justice AmeriCorps Legal Fellows throughout the country, and the grantee (Equal Justice Works) expects to serve more than 8,000 older adults over the next 2 years. Many of the Elder Justice AmeriCorps Legal Fellows have been co-located in seven of the OVC-funded legal clinics across the country to further promote pro bono capacity building in the field. Additionally, CNCS and DOJ published the FY 2016 Guide to the AmeriCorps State and National Program for Legal Aid Organizations to raise awareness about AmeriCorps and legal aid.
VictimLaw
OVC TTAC supports VictimLaw, a free, searchable database of more than 25,000 victims' rights laws, such as federal, state, and territorial statutes; tribal laws; state constitutional amendments; court rulings; administrative proceedings; case summaries; and attorney general opinions. In FY 2016, more than 10,000 unique users visited VictimLaw.
Supporting Tribal Communities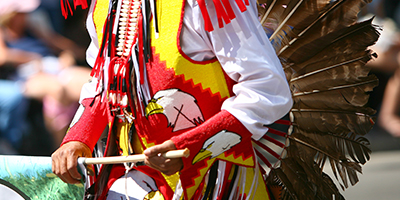 American Indians and Alaska Natives (AI/AN) suffer from one of the highest rates of victimization in the country. Cultural differences, remote locations, and challenging jurisdictional issues make serving tribal communities complex. DOJ's Coordinated Tribal Assistance Solicitation (CTAS) funds federally recognized tribes, tribal consortia, and tribally designated organizations through two programs—Purpose Area 6: Children's Justice Act Partnerships for Indian Communities (CJA) and Purpose Area 7: Comprehensive Tribal Victim Assistance (CTVA).
CJA supports communities in developing, establishing, and operating programs that improve the investigation, prosecution, and handling of child abuse, especially child sexual abuse, in a culturally appropriate and trauma-informed manner to lessen trauma for child victims. The goal of the CJA program is to improve the capacity of tribal justice and victim service systems to handle serious child abuse cases by developing specialized services and procedures to address the needs of AI/AN child abuse victims, and by addressing the needs of victims of child abuse and child sexual abuse in a manner that lessens the trauma to victims and increases culturally appropriate service provision. In FY 2015, OVC awarded six CJA grants totaling $2,695,831. In FY 2016, OVC increased its CJA funding, awarding 10 grants totaling $4,212,104.
CTVA supports tribal programs in responding to crime victims, their families, and communities through culturally appropriate and trauma-informed services. The goal of the CTVA program is to help AI/AN communities develop, enhance, and sustain comprehensive victim assistance programs that provide a coordinated, collaborative, multidisciplinary response to victims of crime, their families, and the community; and provide trauma-informed, culturally competent, holistic services to all identifiable victims of crime, their families, and the community. In FY 2015, OVC more than tripled its CTVA awards from the previous year, providing a total of $10,788,374 in grant funding to 27 communities. In FY 2016, OVC awarded $8,789,920 in CTVA grants to 21 tribal communities.
AI/AN Training and Technical Assistance Program
The OVC AI/AN Training and Technical Assistance (TTA) Program supports CJA and CTVA sites, funded under CTAS, and other tribal communities to enhance their capacity to coordinate and provide a comprehensive array of culturally appropriate services for crime victims, their families, and their communities. In FYs 2015 and 2016, the training and technical assistance providers—Unified Solutions Tribal Community Development Group, Inc., and Fox Valley Technical College, Inc.—provided support to the current CTAS grantees in continuing to develop and deliver a victim-centered approach designed to foster dignity and spiritual, mental, and physical health. Each site uses the knowledge and resources it has gained to develop promising practices, successful partnerships, and interventions.
Tribal Wellness Centers
In FY 2014, using congressionally appropriated Vision 21 funding, OVC awarded Vision 21: 2014 Tribal Community Wellness Centers: Serving Crime Victims' Needs grants to three recipients—the Blackfeet Tribe, the Tulalip Tribes of Washington, and Wiconi Wawokiya, a nonprofit domestic violence and sexual assault organization authorized to receive funding on behalf of the Crow Creek Sioux Tribe—to support the grantees' efforts to develop victim-centered, community wellness strategies, including a Community Wellness Center. As a central organizing force within the tribe, each Wellness Center is designed to meet the longer term, complex needs of victims, survivors, and their families, including intervention, treatment, health and wellness, prevention, relevant educational and economic development, and cultural resources for the community.
The grant program supports the development of needs assessments and strategic plans to enhance current victim assistance programs so that they address a wider range of challenges experienced by victims. This innovative approach addresses underlying factors—such as poverty, historical trauma, substance abuse, health disparities, and lack of economic and educational opportunities—that can contribute to harm and violence.
In FYs 2015 and 2016, the three grantees began developing plans for community engagement and program evaluation, which are designed to lead to strategies that ultimately will enhance the tribes' efforts to provide comprehensive services to victims in their communities.
Mapping Tribal Victim Resources
OVC's Vision 21: Tribal Victim Services Resource Mapping Project is a national-scope project to ensure that tribal victims have access to information about comprehensive services, wherever and whenever they seek assistance. In FY 2015, OVC awarded a cooperative agreement for nearly $2 million to the National Center for Victims of Crime, which is partnering with the Tribal Law and Policy Institute, the National Congress of American Indians, and Kauffman and Associates, Inc., to plan, develop, and implement this project. The project collects and categorizes information about the services available for AI/AN victims at all levels, including national, federal, state, tribal, regional, and local; develops this data into a state-of-the-art resource mapping and referral tool; and publishes the tool for the public in a user-friendly format.
Oklahoma Tribal Outreach
In 2011, OVC competitively funded the Victim Services Division of the Oklahoma District Attorneys Council to establish a liaison between tribal, federal, and state resources and the state's 38 federally recognized tribes, which experience high rates of crime and are in need of services. The outreach program improved collaboration between government agencies and tribal communities, established trust, and increased the number of victims who applied for victim compensation resources in FY 2016. For more information about the outreach program, refer to State-Tribal Crime Victim Liaison Demonstration Program: Tribal Outreach To Establish Trust and Increase Awareness of Victim Services.
15th National Indian Nations Conference: Justice for Victims of Crime
Every 2 years, OVC sponsors the National Indian Nations Conference, the most widely attended DOJ tribal conference. The 15th National Conference was held in December 2016 with the theme "Harnessing Our Collective Wisdom: Strengthening the Circle of Safety, Justice, and Healing." More than 1,000 individuals attended the conference, planned and coordinated by the Tribal Law and Policy Institute on the Agua Caliente Band of Cahuilla Indians Reservation in California. Before the conference began, OVC held a listening session and open discussion with tribal leaders and representatives regarding victim service needs for AI/AN communities. This meeting and other pre-conference activities were followed by 3 days of workshops and sessions dedicated to improving the services available to tribal communities, including a break-out session allowing tribal representatives and advocates to meet with their state VOCA administrator and staff.
Tribal Multimedia Resources
In 2016, OVC launched a Tribal Multimedia Resources page on its website that provides victim service providers and allied professionals with a variety of materials to supplement their efforts to help AI/AN victims, including information about OVC tribal initiatives, partnerships with other agencies and organizations, and dynamic videos to raise awareness of culturally sensitive, victim-centered programs.
Supporting Male Survivors of Violence
In FY 2015, OVC, in partnership with the Office on Juvenile Justice and Delinquency Prevention, launched the Supporting Male Survivors of Violence (SMSV) Demonstration Initiative, designed to enhance and support trauma-informed systems of care for male victims, with a focus on boys and young men of color. The initiative builds upon OVC's Vision 21 initiative and DOJ's Defending Childhood Initiative and National Forum on Youth Violence Prevention, and has resulted in innovative programs and practices to foster better understanding among criminal and juvenile justice systems. The 3-pronged approach includes 12 demonstration sites, a national technical assistance provider, and a national evaluation.
Language Access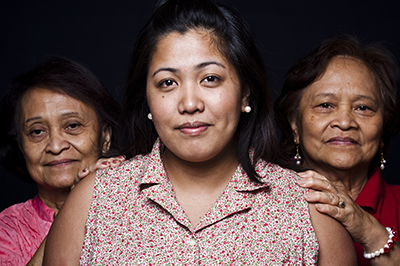 Too often, language barriers, cultural intolerance, and social isolation prevent victims from seeking and receiving help. OVC identified the need to equip service providers with tools to effectively and clearly communicate with Deaf, hard-of-hearing, and Limited English Proficient (LEP) individuals and ensure their ability to offer victims a full range of services and support. In response to this need, OVC funded two projects. The first, a 3-year OVC Language Access Training and Technical Assistance Program, provided approximately $1 million to the Vera Institute of Justice and its partners in FY 2015 to ensure equal access to services for individuals who are Deaf, hard-of-hearing, or LEP using an innovative and dual approach to serving these historically underserved populations. The program provides training and technical assistance for crime victim service providers and allied professionals—including police officers, prosecutors, and court administrators—and will establish a new, online language access resource center; develop in-person and online trainings; and conduct specialized one-on-one consultations with service providers to help them develop procedures and sensible practices to ensure equal access for Deaf, hard-of-hearing, and LEP victims. The second project funded a Language Access Fellow to lead the development of a comprehensive and long-term plan to reach Deaf, hard-of-hearing, and LEP communities through OVC's programs, products, and services. The Fellow is identifying effective and emerging strategies to improve access to OVC materials and programs; reviewing OVC resources, products, and training; and developing recommendations regarding OVC's Language Access Program Plan.
Children in Court
Numerous studies and statistics demonstrate that children and youth experience and witness victimization at higher rates than any other age group. The findings of the 2011 National Survey of Children's Exposure to Violence (NatSCEV II) found that nearly three in five children (57.7 percent) experienced at least one exposure to five aggregate types of violence in the past year (physical assault, sexual victimization, maltreatment, property victimization, and witnessing violence).[22] Further, of those children exposed to violence, many faced multiple exposures to more than one type of direct or witnessed victimization within the past year.[23] In addition to facing higher rates of victimization, children and youth also experience daunting hurdles to disclosing their victimization, getting help, and receiving justice. The very factors that make them vulnerable to victimization—dependence on adults, developmental and communication abilities, and marginalization—make them vulnerable to being further harmed through the justice process. Children and youth continue to face the burden of interacting with systems that were not designed to meet their developmental needs or fundamental interests.
To ease the court process for children and youth who have experienced and witnessed victimization, in FY 2016, OVC launched the Child Victims and Witnesses Going to Court: A Package of Support Materials program to create visually appealing, creative, and interactive materials to assist children and youth, and the caregivers and professionals who help them navigate the judicial system. Through a $1 million award to the Fund for the City of New York's Center for Court Innovation (CCI), the project seeks to ensure that professionals working in every jurisdiction (federal, tribal, and state) have free, accessible, and customizable materials to support child and youth victims and witnesses as they navigate and experience the court system. CCI is working with the Center for Urban Pedagogy to assist in creating innovative materials that help professionals supporting children who have Limited English Proficiency (LEP), children of immigrants and refugees, children with disabilities, children of color and those identifying as racially mixed, and their caregivers.