Human Trafficking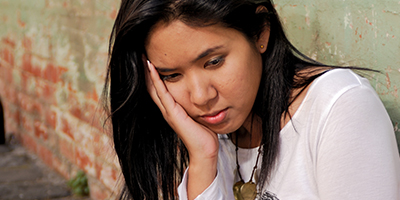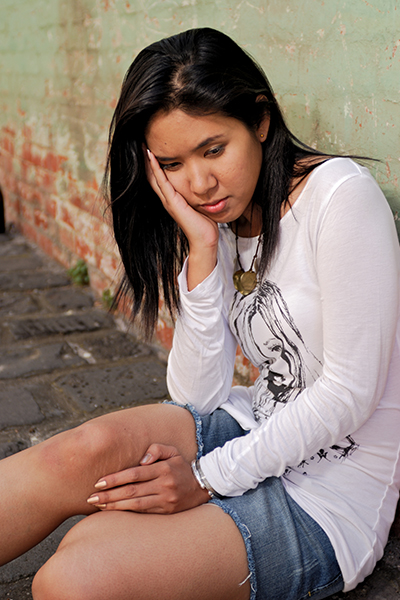 With funding appropriated through the Trafficking Victims Protection Act of 2000 and its subsequent reauthorizations, OVC administers grant funding through several different programs to support services for victims of human trafficking. OVC also works collaboratively with other federal agencies to provide training, technical assistance, and resources to improve the community response to human trafficking. Funding made available to OVC to support victim assistance has increased substantially, from $14.2 million in FY 2014 to $42.2 million in FY 2015 and $45 million in FY 2016. As a result of increased funding, OVC has been able to fund more victim service providers, resulting in more trafficking victims assisted. In FY 2015, OVC grantees providing services to human trafficking victims reported 4,517 open client cases, including support to 2,582 new clients. In FY 2016, OVC human trafficking grantees increased their reach, serving 3,171 new clients and reporting a total of 5,582 open client cases.
Enhanced Collaborative Model To Combat Human Trafficking
Since 2004, OVC and the Bureau of Justice Assistance (BJA) have collaborated on multidisciplinary anti-human trafficking task forces. In 2010, OVC and BJA began funding the Enhanced Collaborative Model to Combat Human Trafficking Victim Services, a program that uses a holistic approach to respond to human trafficking. The task forces identify victims of all types of human trafficking—including sex and labor trafficking—address the individualized needs of survivors through high-quality services, and investigate and prosecute human trafficking cases at the federal, state, tribal, and local levels.
The task forces include a state, local, or tribal law enforcement agency and a victim service provider at every site. OVC awards support the provision of a comprehensive array of culturally and linguistically appropriate direct services to trafficking victims identified within the task force's geographic area, while BJA awards support the coordinated efforts of federal, state, tribal, and local law enforcement to investigate and prosecute traffickers. During FY 2015, OVC provided nearly $11.3 million to 16 task force service providers in Arizona, California, Louisiana, Michigan, Missouri, Nebraska, New Mexico, New York, North Dakota, Pennsylvania, Utah, and Wisconsin. In FY 2016, OVC made awards totaling $7,964,514 to support the enhancement of established task forces and to develop new task forces in California, Florida, Kentucky, New Hampshire, Texas, and Virginia.
Victim service organizations supported through this program provide comprehensive services—directly or indirectly—such as intensive case management, medical and dental care, mental health treatment, sustenance and shelter, translation and interpretation services, legal and immigration assistance, transportation, and other services.
Services for Victims of Human Trafficking
OVC's Comprehensive Services for Victims of All Forms of Human Trafficking program supports victim service providers who offer a broad array of services for victims of all forms of trafficking, either in-house or through community partnerships; collaborate with federal, state, and local law enforcement, local service providers, and community- and faith-based organizations to ensure that survivors are identified and referred for appropriate services; conduct training and public awareness activities; and conduct data collection and evaluation activities to determine if the program is meeting its goals. OVC made 12 awards totaling $8,147,663 in FY 2015, and 7 awards totaling $5,086,087 in FY 2016.
In 2015, OVC launched the Specialized Services for Victims of Human Trafficking program to support the delivery—either in-house or through community partnerships—of specialized forms of services or interventions designed to address the specific needs of trafficking victims. In FY 2015, OVC made nine awards totaling $5,665,570 to victim service providers under this program. In FY 2016, that amount nearly tripled, with OVC making 26 awards totaling $14,598,257. Services offered must be trauma-informed and culturally, linguistically, and developmentally appropriate.
Improving Outcomes for Child and Youth Victims of Trafficking
The Justice for Victims of Trafficking Act (JVTA) of 2015 created the Domestic Trafficking Victims' Fund (DTVF) to "assist law enforcement officers, prosecutors, judicial officials, and qualified victims' services organizations in collaborating to rescue and restore the lives of victims, while investigating and prosecuting offenses involving child human trafficking."[5] Pursuant to the JVTA, the U.S. Department of Health and Human Services (HHS) transferred $5 million to the DTVF. As required by the JVTA, OVC transferred $2 million of those FY 2016 funds to the Office of Juvenile Justice and Delinquency Prevention to support Child Advocacy Centers serving child victims of pornography. OVC used the remaining funds, as well as some supplemental discretionary funds, to make two awards totaling $4,755,854 over 3 years in the form of cooperative agreements under the new Improving Outcomes for Child and Youth Victims of Human Trafficking: A Jurisdiction-Wide Approach program. The two state grantees—the Minnesota Department of Health and the University of Maryland, Baltimore—are developing, enhancing, and coordinating programs and activities geared toward improving outcomes for child and youth victims of sex and labor trafficking. The grantees have identified their states' greatest barriers to identifying and assisting these underserved victims and investigating and prosecuting these cases.
Serving Urban American Indian and Alaska Native Victims of Sex Trafficking
In FY 2016, OVC for the first time made three awards totaling $1,237,500 through Project Beacon: Increasing Services for Urban American Indian and Alaska Native Victims of Sex Trafficking to increase the quantity and quality of services available to American Indian and Alaska Native (AI/AN) victims of sex trafficking who reside in urban areas. Funding supports the organizations in increasing their capacity to address the needs of AI/AN victims of sex trafficking through a combination of staff training and education, building strategic collaborative partnerships with other community-based organizations and agencies, and conducting public awareness activities. The primary aim of this program is to help bridge the divide between urban AI/AN victims of sex trafficking and nonprofit, nongovernmental urban Indian centers. Learn more about OVC programs that serve AI/AN communities.
Human Trafficking Training and Technical Assistance
In FY 2015, OVC made competitive awards to two organizations under the Training and Technical Assistance on Comprehensive Legal Services for Human Trafficking Victims program to expand access to comprehensive legal services for victims of human trafficking by providing training and technical assistance for legal service providers. The American Bar Association Fund for Justice and Education provides training and technical assistance on the issue of criminal history expungement and vacatur for trafficking survivors, while the Coalition to Abolish Slavery and Trafficking delivers comprehensive legal training and technical assistance through in-person trainings in 10 states, webcasts, and e-learning courses.
Additionally, OVC TTAC provides training and technical assistance to a variety of trafficking stakeholders by supporting the work of OVC trafficking grantees, promoting collaboration and communication among trafficking task forces, and building capacity among victim service providers, allied professionals, and the public through ongoing communication with grantees; tailored, onsite consultations and trainings in response to specific requests; professional development scholarships; crime victim survivor scholarships; and various online resources.
Through OVC Training & Technical Assistance Center (OVC TTAC) consultants, recent programs have focused on helping states develop statewide approaches to improving outcomes for child and youth victims of trafficking, and providing specialized training and technical assistance for legal and social service providers to address the legal needs of trafficking victims, including the need to vacate relevant criminal records. OVC, through TTAC, champions a trauma-informed, survivor-centered approach and engages survivors to inform policy.
Faces of Human Trafficking
In January 2016, OVC released the Faces of Human Trafficking nine-part video series and multidisciplinary resource to raise awareness of all forms of human trafficking and the important role that everyone can play in helping to identify and assist victims. The series includes information about sex and labor trafficking, multidisciplinary approaches to serving victims of human trafficking, effective victim services, and victims' legal needs. It features the voices and stories of survivors, service providers, and allied professionals, and is intended to be used for outreach and education efforts. Learn more about OVC's multimedia products.